Share
THANK YOU
Message sent successfully.
Bridgestone
Potenza
RE-71RS
Performance
Front -
Rear -
Developed with advanced technologies used in motorsports tyres, POTENZA RE-71RS is a street legal and circuit driving tyre that offers superior cornering grip performance, precise handling and enhanced durability.
This is the national Manufacturer's Suggested Retail Price. Actual pricing may vary based on dealer, tyre size and other factors. Dealers are free to set individual prices which will in no way affect their relationship with Bridgestone Tyre Sales Singapore Pte Ltd. Please check with the preferred authorised Bridgestone Dealer for pricing near you.
Performance Information
Designed as a general guideline to compare products between the Bridgestone family of products. Based on the technologies featured in each and not on performance testing data.
Features
Asymmetric Tread Pattern

Bridgestone's exclusive tyre technology "ULTIMAT EYE™" optimises the asymmetric tread pattern and tyre shape to ensure maximum contact patch during cornering. This contributes to an enhanced dry grip performance and increased speed.

Low Angle Grooves

By arranging grooves at a low angle, lateral rigidity is increased. With low angled grooves design in the inner side of the tyre shoulder, RE-71RS delivers an improved steering response during cornering.

Optimised Main Grooves

The two wide main grooves on the inside of the tyre ensure high drainage for strong wet performance. The inside grooves allow tread rigidity for high grip when cornering.

Shoulder Block

The large area outside shoulder block raises the cornering limit. The shoulder block featured on the outer side of the tyre shoulder and its asymmetrical tread design improve wear resistance to provide extended tyre life.
Specifications
Scroll right to view more.
Tyre Size
215/40 R17 XL
215/40 R18 XL
225/35 R19
225/40 R18
235/35 R19
235/40 R17
235/40 R18
245/35 R19
245/40 R17
245/40 R18
245/40 R19
245/45 R18 XL
255/35 R18
255/35 R19
255/40 R17 XL
255/40 R18
255/40 R20
265/35 R18
275/35 R18
275/35 R19
285/30 R18
285/35 R19 XL
285/35 R20
295/30 R18
295/35 R18

Manufacturer's Suggested Retail Price (MSRP) listed above are in Singapore Dollar (SGD) after Goods & Services Tax (GST). MSRP excludes installation charge or other tyre related services such as wheel alignment, etc. MSRP serves as a guideline and does not reflect retail price across the board. Please refer to Bridgestone Authorised Dealers for more information.

MSRP is updated as of 01 February 2023.
Oops! Try another search.
Sorry, we're unable to determine your location. Please enter a street address or postal code to find stores near you, or enable location services in your device settings to allow us to determine your location automatically.
No matching results found. Please modify your search criteria and try your search again.
Please enter a valid location for search.
Call For An Appointment
Contact at to schedule your installation.
Passenger Tyres - Bridgestone Concept Stores (B-Select)
Passenger Tyres - Bridgestone Authorised Resellers
Commercial Tyres - Bridgestone Truck Centre
Commercial Tyres - Bridgestone Fleet Service Providers
Motorcycle Tyres - Bridgestone Authorised Resellers
Passenger Tyres - Bridgestone e-Commerce
Born to be Fast, Now Even Faster
Street legal and ciruit driving tyre

Superior cornering grip performance

Precise handling and enhanced durability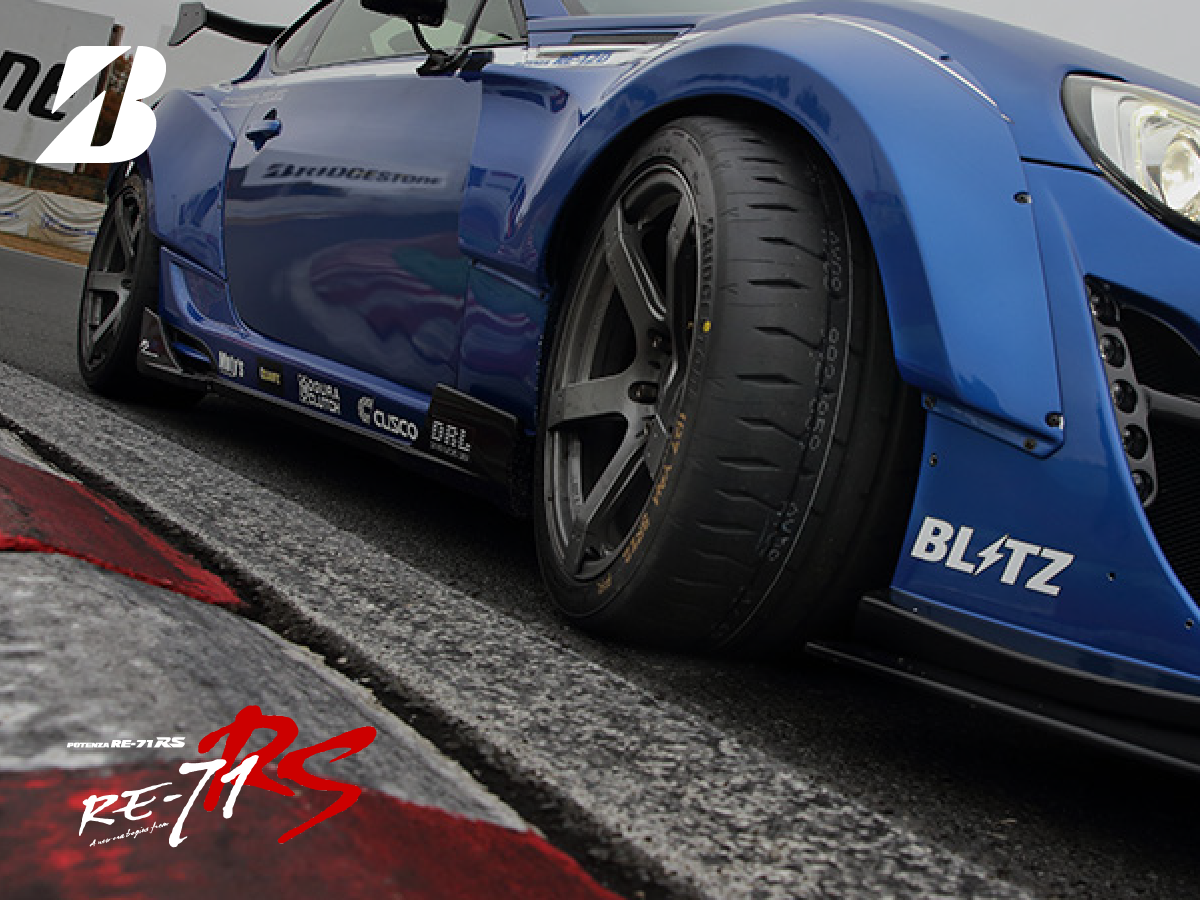 AWARDS
SGCARMART
Best Motorsports Tyre,

Tyre category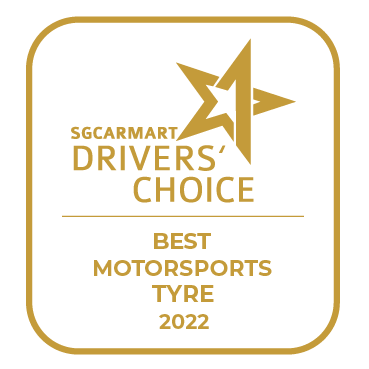 sgCarMart Drivers' Choice 2022 Award
BRIDGESTONE OWNERS' REVIEWS
This sport sedan, on POTENZA RE-71RS, is a car enthusiast's daily driver & development platform.
This sport sedan, on POTENZA RE-71RS, is a professional race driver's happy middle ground between motorsports and family duty.
More Videos ↓
Distribution of Bridgestone POTENZA RE-71RS in Singapore
Bridgestone Tyre Singapore is committed to our Safety Mission – Safety First, Always. In support of this, Bridgestone Tyre Singapore carefully reviews all tyres that it imports and distributes to ensure that they are suitable for use in Singapore.
While POTENZA RE-71RS is available in a range of tyre sizes, not all the sizes or designs are deemed suitable for use in Singapore's hot and humid climate. Click here to read on.