(30 March 2019, Singapore) – Bridgestone Tyre Sales Singapore Pte Ltd, a group company of Bridgestone Corporation, the world's leading rubber and tyre company, today announced the official launch of DriveGuard Run-Flat Technology (RFT) tyres in Singapore.
Journeys interrupted by a punctured or damaged tyre cause delays, inconveniences and can lead to dangerous situations. To combat this issue, Bridgestone is proud to introduce Driveguard RFT tyres that offer drivers the safety and convenience of extended mobility.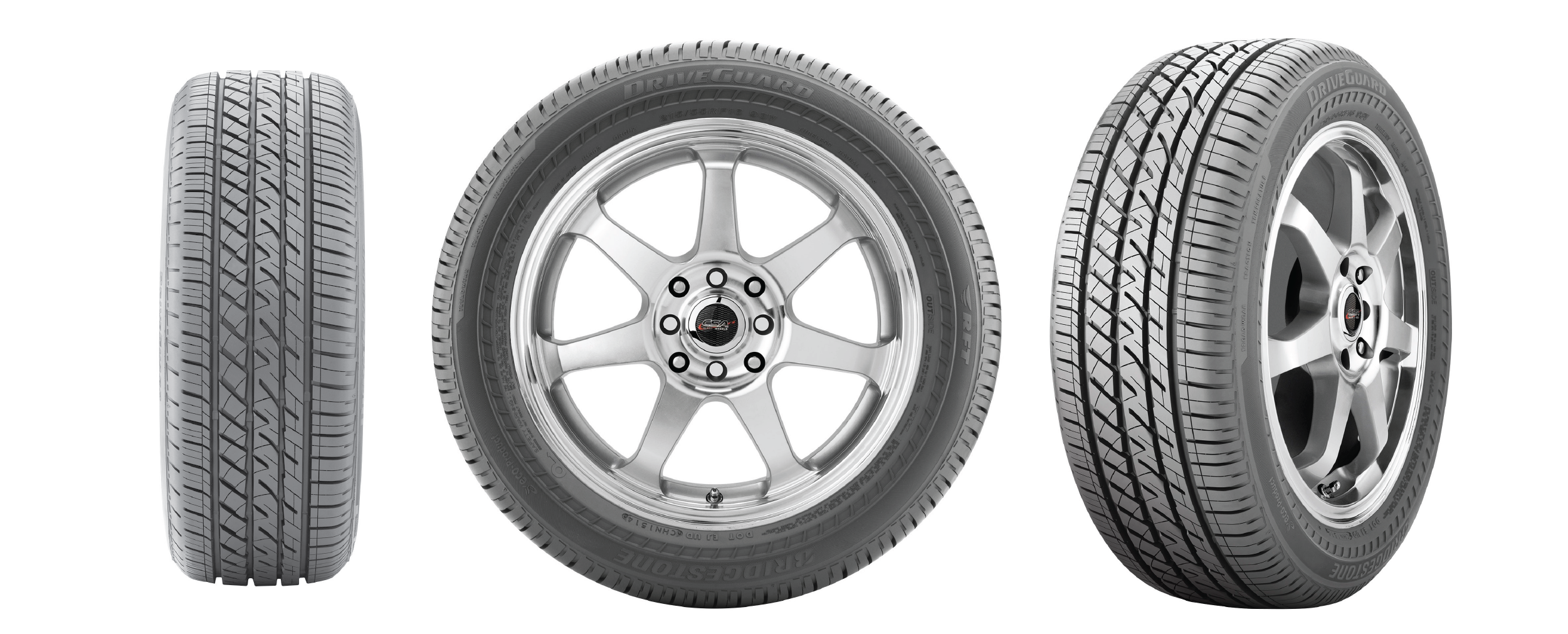 Featuring Bridgestone latest 3rd Generation Run-Flat Technology, DriveGuard RFT tyres enable drivers to keep control and continue driving up to a maximum distance of 80 kilometres at a maximum speed of 80 kilometres per hour should a puncture or loss of inflation pressure occur.[1]
With the inclusion of NanoPro-TechTM compound and COOLING FINTM technology, the sidewall of DriveGuard RFT tyre is reinforced for better handling control and to achieve a more comfortable driving experience. The asymmetrical tread pattern designed with deeper lug depth improves driving performance under wet and dry roads. The large block of the tyre with high rigidity enhances braking performance that gives the driver a peace of mind when travelling in wet and/or dry road conditions. Silica-rich tyre compound is used to further improves wet traction, leading to better handling.
"Bridgestone is committed to providing solutions to real-life problems drivers face on a daily basis. The introduction of DriveGuard provides the drivers with a peace of mind for their daily journey and ensure that they arrive safely at their destination. To ensure that the DriveGuard RFT safety benefits can be extended to the mass market especially for drivers who frequently drive out of Singapore, we have specifically brought in the common tyre sizes ranging from 15 inches to 20 inches." said Mr. Matsukawa Yang, Managing Director of Bridgestone Tyre Sales Singapore Pte Ltd.
The introduction of DriveGuard RFT tyre line-up provides drivers with an alternative option to experience core safety benefits alongside other RFT choices such as the performance-oriented Potenza RFT tyres, touring comfort Turanza RFT tyres and the luxurious SUV comfort of Alenza RFT tyres.
DriveGuard RFT tyres are required to be fitted on any car equipped with a Tyre Pressure Monitoring System (TPMS) system.
[1] Driving distance after a tyre puncture may vary depending on vehicle load, outside temperature, and when the TPMS alert is triggered.
About Bridgestone:
Bridgestone Tyre Sales Singapore Pte. Ltd. was officially registered for business in 2001. It is 100% owned by Bridgestone Asia Pacific Pte. Ltd. and handles distribution of Bridgestone brands for trucks, buses, light trucks, vans, passenger cars, forklifts, farm services, motorcycles and racing karts.