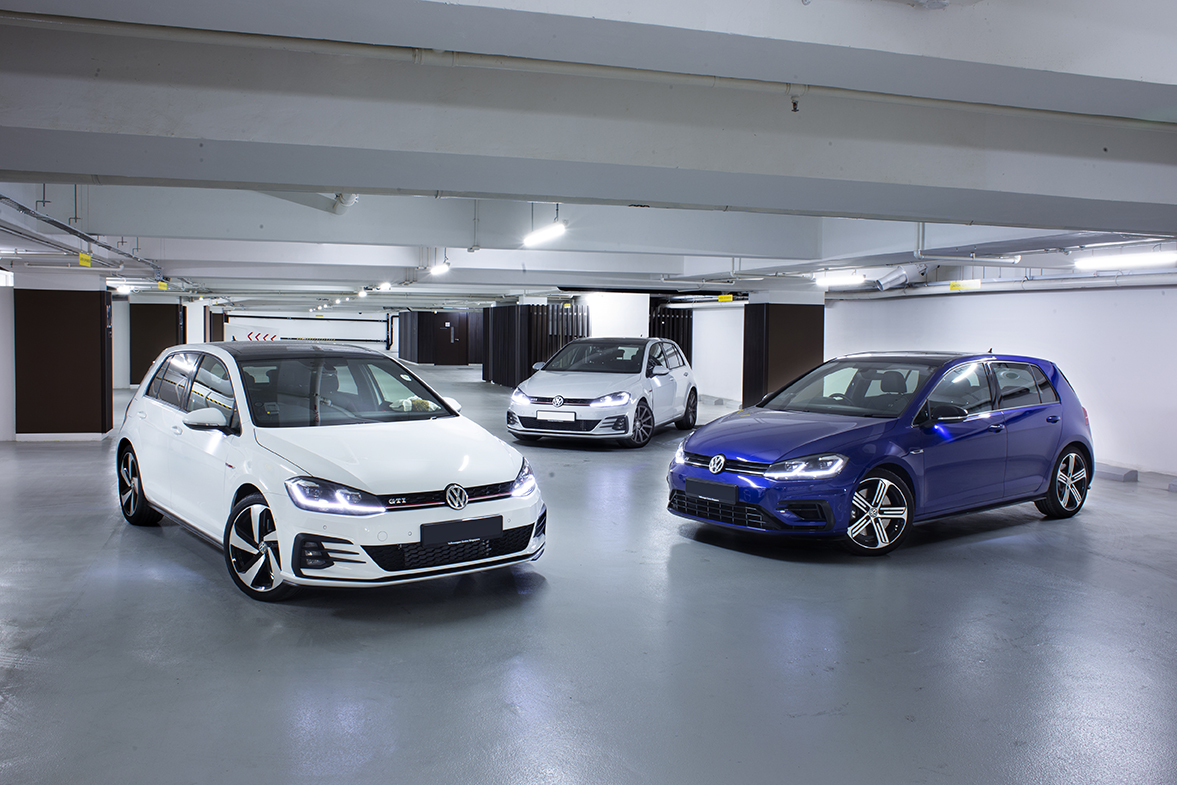 The first-generation Volkswagen Golf was released in 1974 as a replacement for the ubiquitous Beetle. Since then, the Golf has been Volkswagen's best seller ever since, thanks to its attractive styling, compact packaging, and excellent driving dynamics.
Excellent it is, that British automotive publication Autocar UK remarked of the latest generation Golf, "...it takes practically no time at all to recognise that the Golf's superiority has been carried over intact – and still defines its lead over the chasing pack".
Adding to the brilliantness of it all, is that there's a Golf for everyone's needs – with three body styles and a range of engine options, from an economical 110bhp to a fire-breathing 286bhp. Whichever Golf you choose, you can be assured of accurate handling and excellent ride comfort.
It's no surprise then that an excellent car like the Golf would need an equally high performance tyre, with Bridgestone POTENZA S001 tyres fitted as original equipment on the Golf GTI hot hatch and Golf R 'superhatch'. The POTENZA S001 was developed as an Original Equipment tyre for premium high-performance sports cars, coupes and sedans, offering excellent performance, grip and handling in dry and wet road conditions thanks to its innovative features which include the multi-performance block and semi-slick centre rib.
Powered by a 227bhp, 2.0-litre turbocharged engine, the Golf GTI has won over hearts ever since the first generation was introduced in 1976. Throughout its seven generations, the Golf GTI has won multiple awards worldwide and is widely accepted by car enthusiasts as the definitive hot hatch.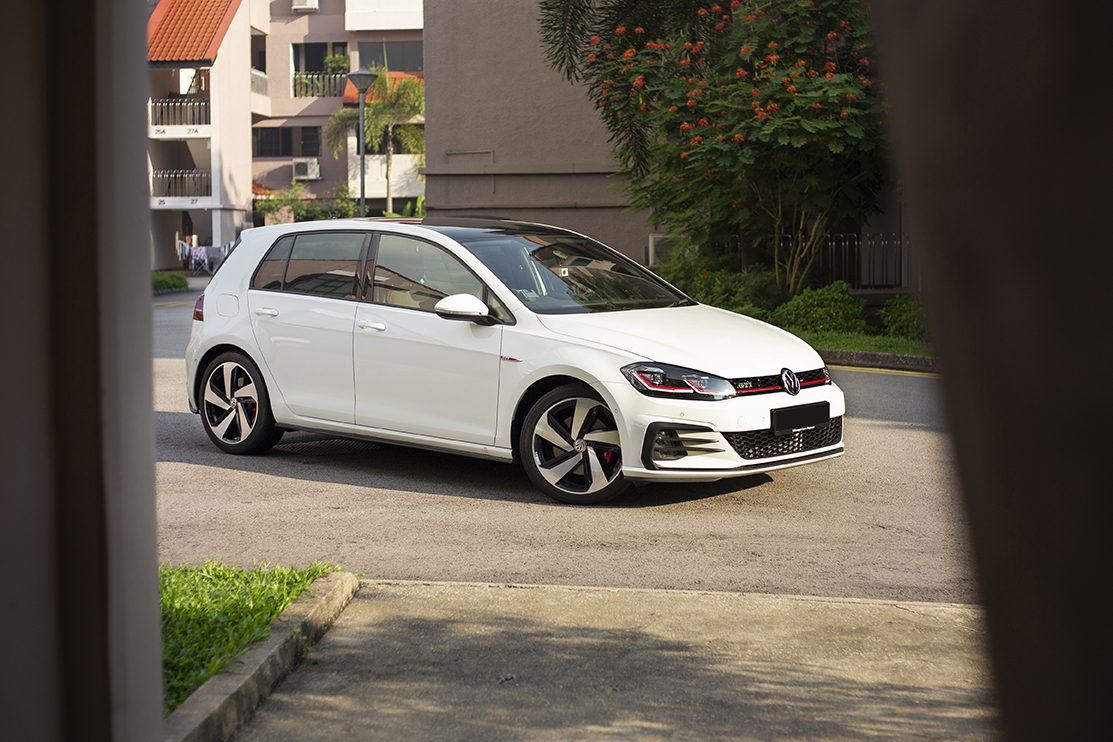 The latest Golf GTI comes equipped with Bridgestone POTENZA S001 in the 225/40/R18 size, helping the Golf GTI offer the precise, enthusiastic handling characteristics it's known for, while offering a pliant, comfortable ride for daily driving.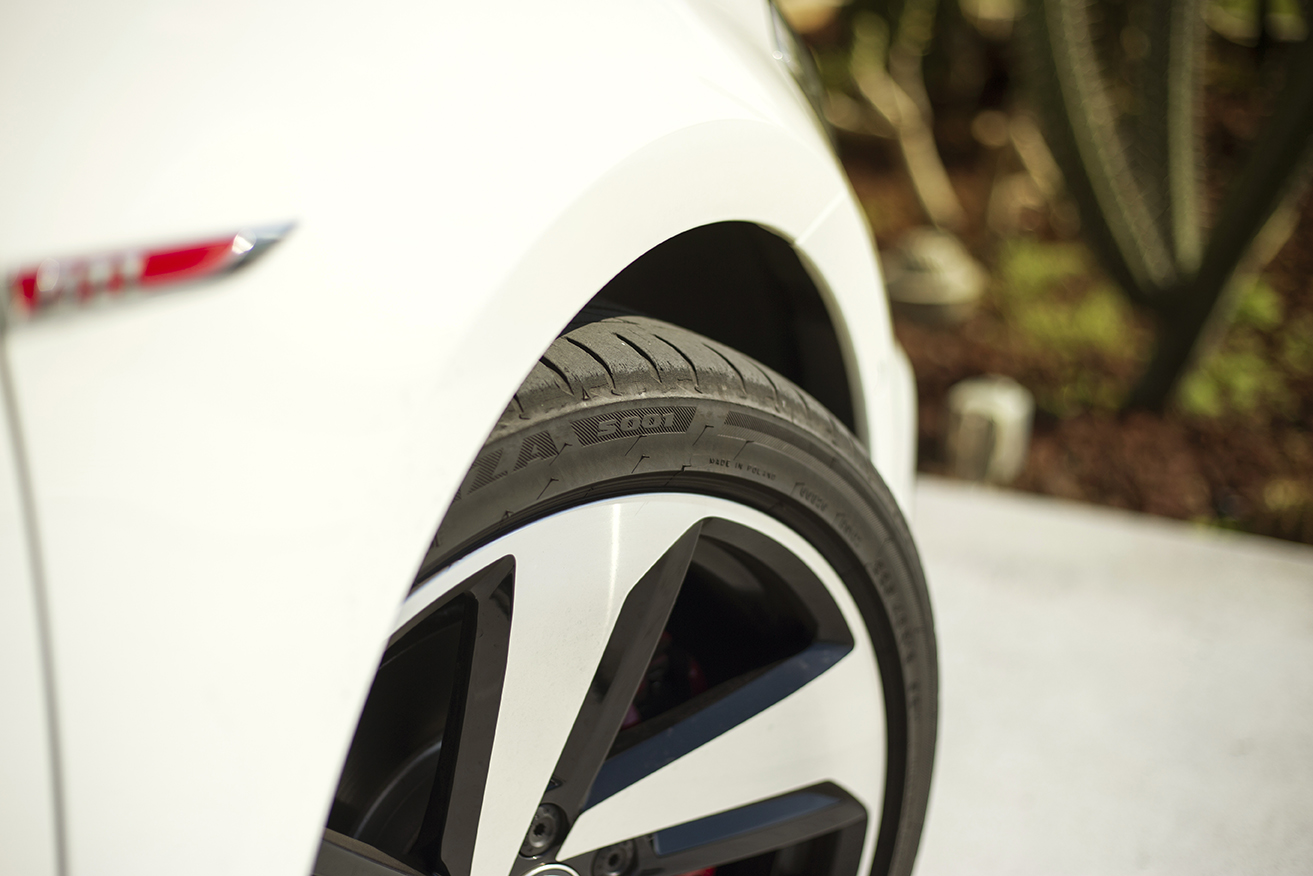 Powered by a 286bhp, 2.0-litre turbocharged engine, the Golf R was introduced during the fourth-generation Golf's tenure, as a pinnacle of the platform that included every performance, safety, and luxury feature Volkswagen had to offer at the time.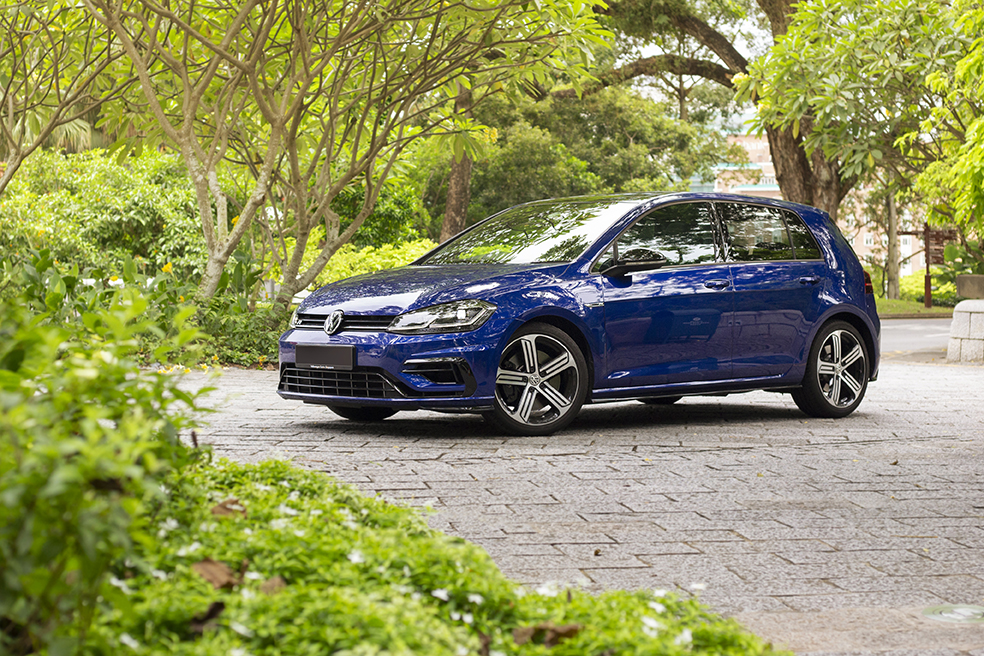 The latest Golf R comes equipped with Bridgestone POTENZA S001 in the 225/40/R18 size, contributing to its reputation of being the perfect blend of sophistication and rawness – transporting occupants in comfort, while allowing for entertainment on track.
To learn more about POTENZA tyres, please click here.