The Dual-Motor Tesla Model 3 Performance packs almost 500 bhp, so having traction on the road is crucial; to ensure he has loads of it, Dexter's tyre of choice is none other than the Bridgestone POTENZA Sport.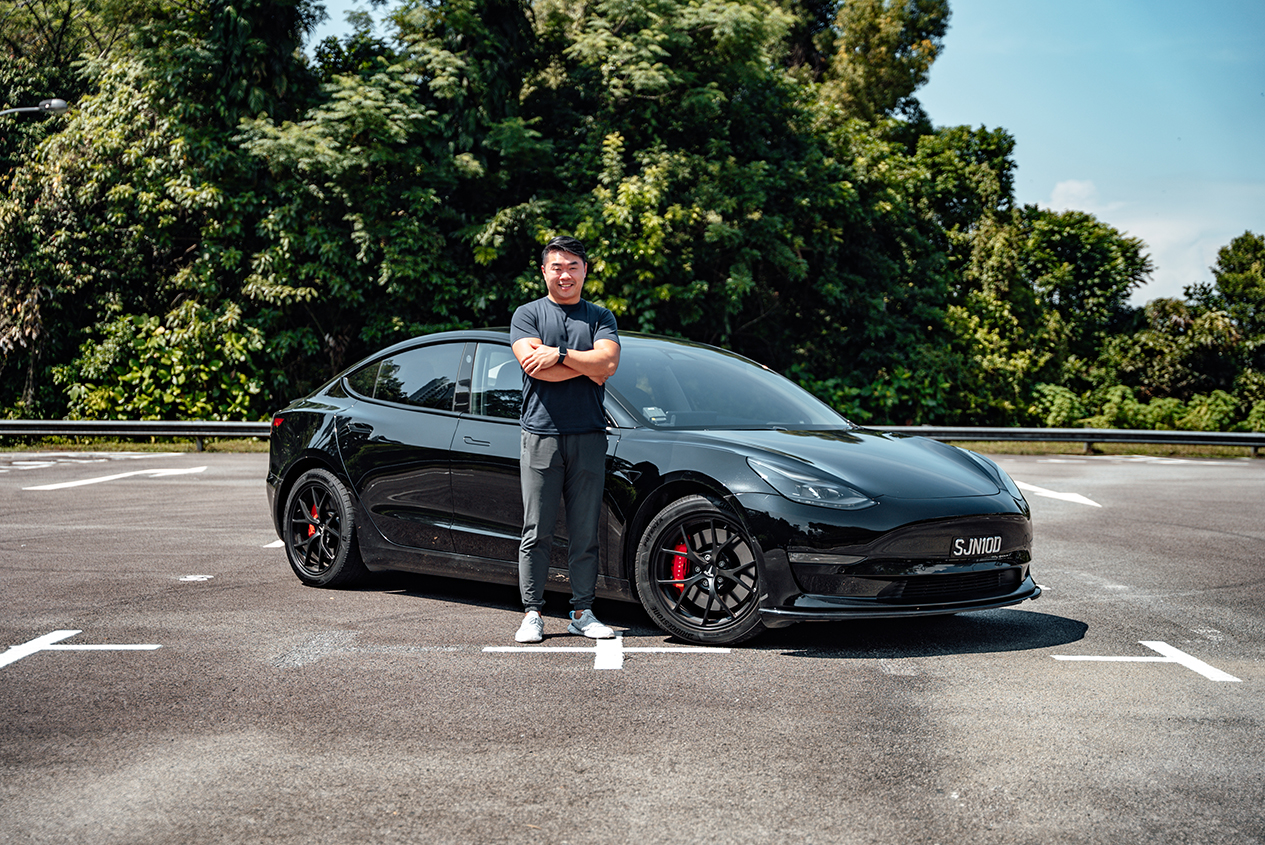 Dexter's occupation is different from one you encounter every day. He works for an air ambulance company that provides medical evacuation and repatriation for patients who require critical help.

This understanding of speed, response and safety translates into his approach of having a fast yet secure daily ride for him and his family.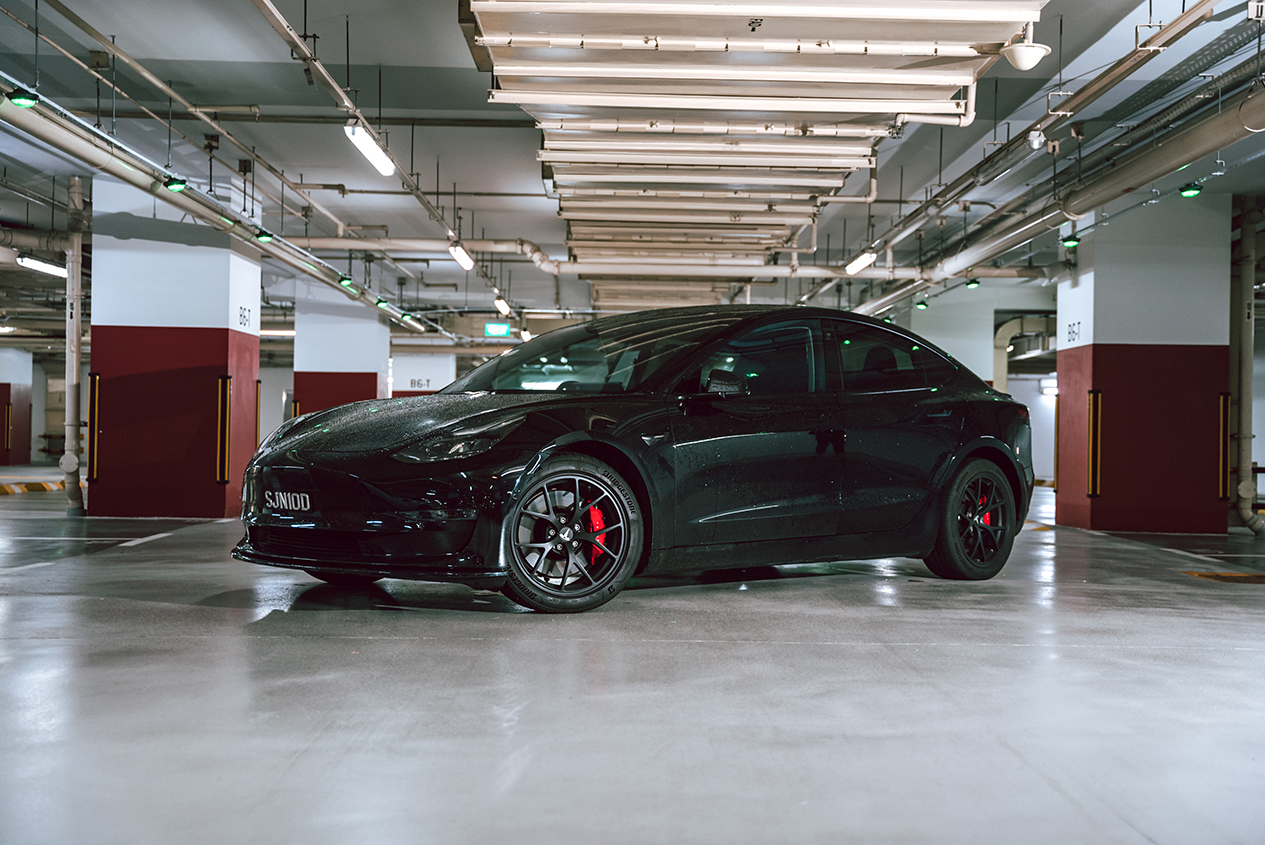 "I was among the first few owners who booked the car online when Tesla launched in Singapore. The thought of having a family car that could go from 0 to 100 km/h in 3.5 seconds for the price of a BMW 318i was too good to miss," he shares.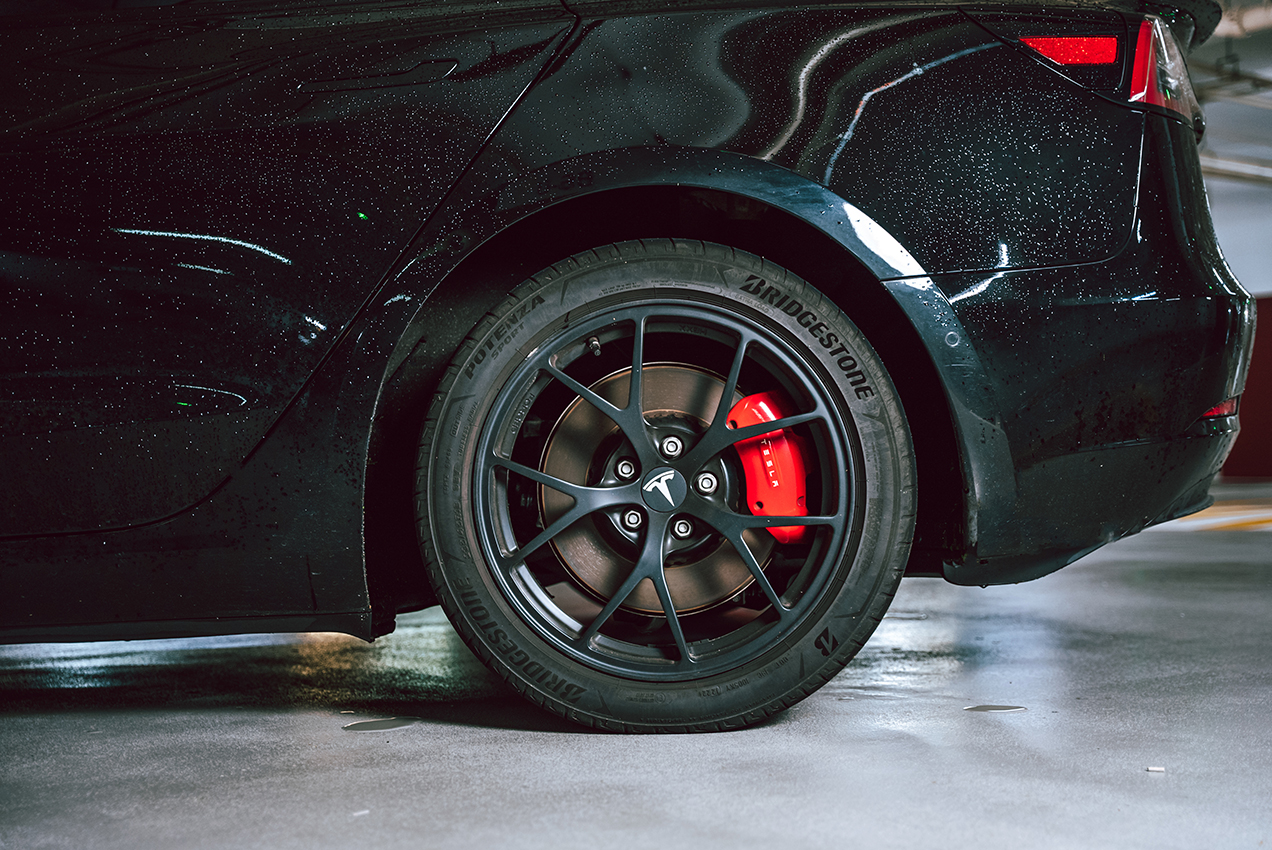 Since then, Dexter, who also runs a side business selling bespoke and customised forged wheels, has absolutely no regrets about his choice.
"The Model 3 is awesome. It's powerful and does the family duties very well, too. Charging it is easy whether I do it at home or when I'm out as the infrastructure is also slowly developing."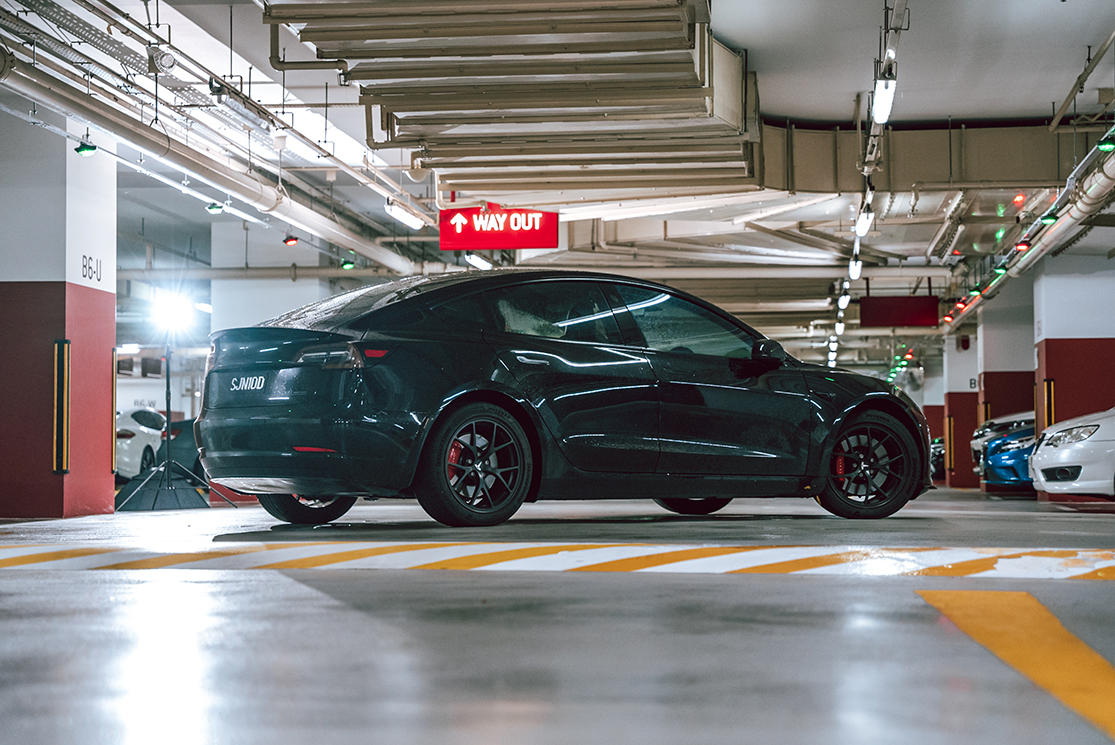 "Of course, I sometimes miss the good old rumble of an internal combustion engine, and that's why I've gotten myself an old vintage Mini to play with. That car requires a lot more time than the Tesla, but that's where it offers a different kind of fun," Dexter shares with a smile.
Fun is something the Tesla offers large amounts of, especially in the area of performance. With 500 bhp and supercar acceleration, the EV is right up there with the other sports sedans available in the market.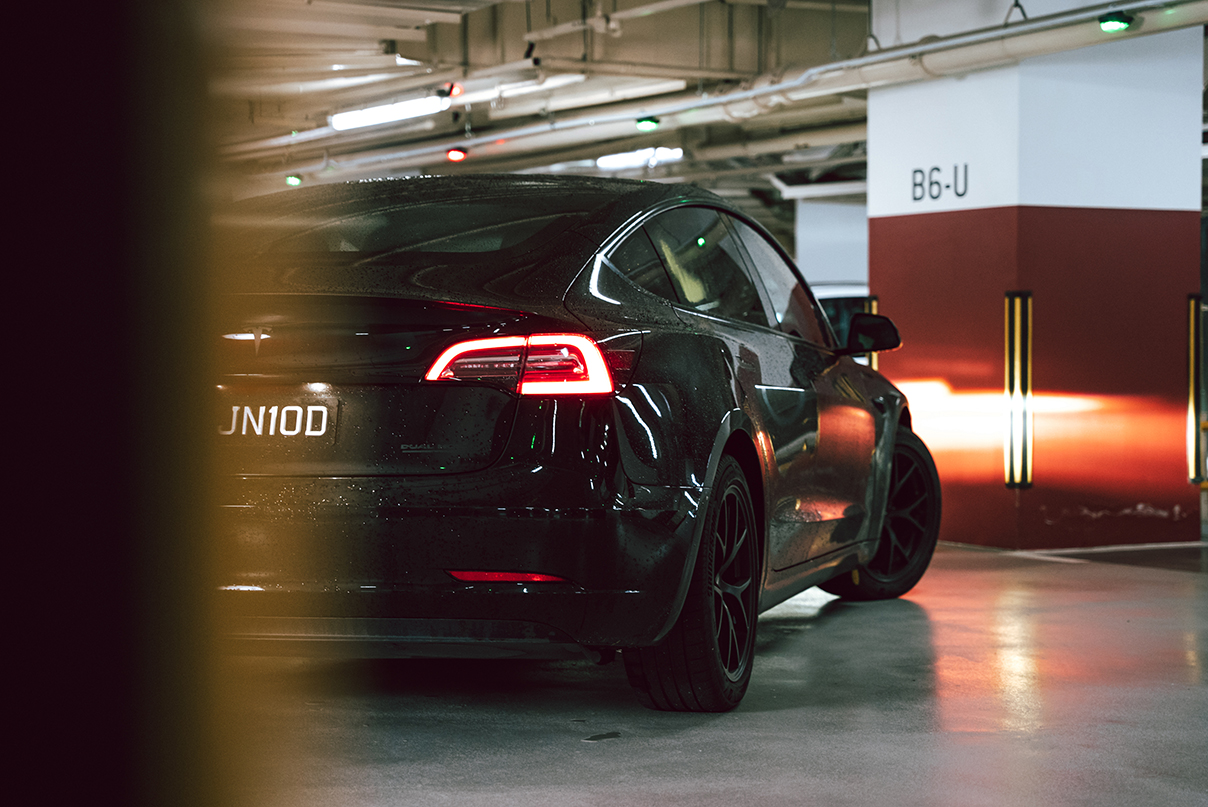 "But all that power needs to be controlled, and since I had opted to use a lighter set of wheels, which I customised with my company HEXX Forged, I thought it would be crucial to use extra grippy tyres. The Bridgestone POTENZA Sport in 235/45 R18 does the job well; it holds down the torque of the Tesla commendably and is pretty amazing in the corners and twisty roads as well."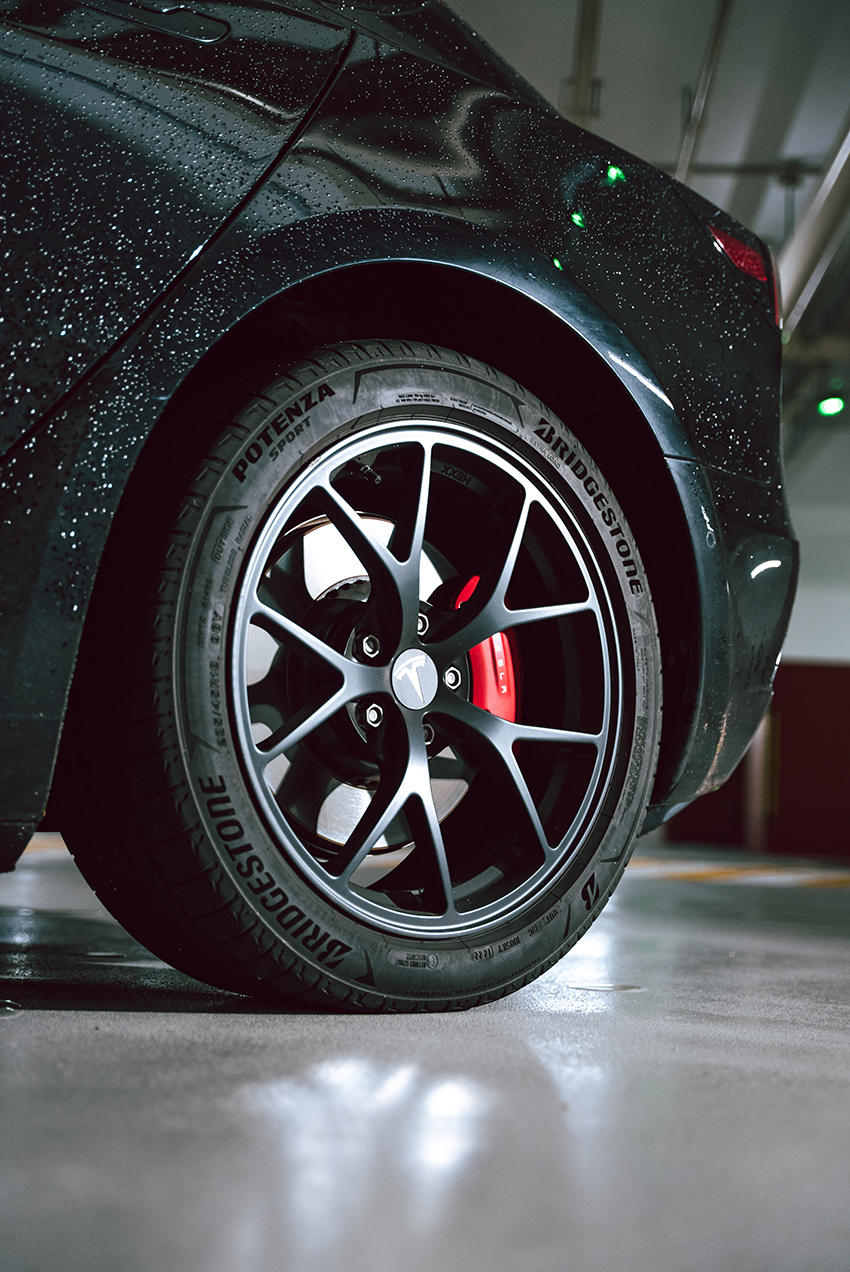 "Another thing is the wear rate of the tyres has been impressive too. I've had them on for nearly 20,000 km, and various family members drive the car with different driving styles, yet the tyres have held up very well," he adds.
As a moderator in the local Tesla group, Dexter has been singing the POTENZA Sport's praises to his fellow Tesla buddies. "Many people have the misconception that you need to use special EV tyres on electric vehicles. While EV-specific tyres have some benefits, no one is stopping you from using regular tyres. Especially if you value performance over the efficiency gains."