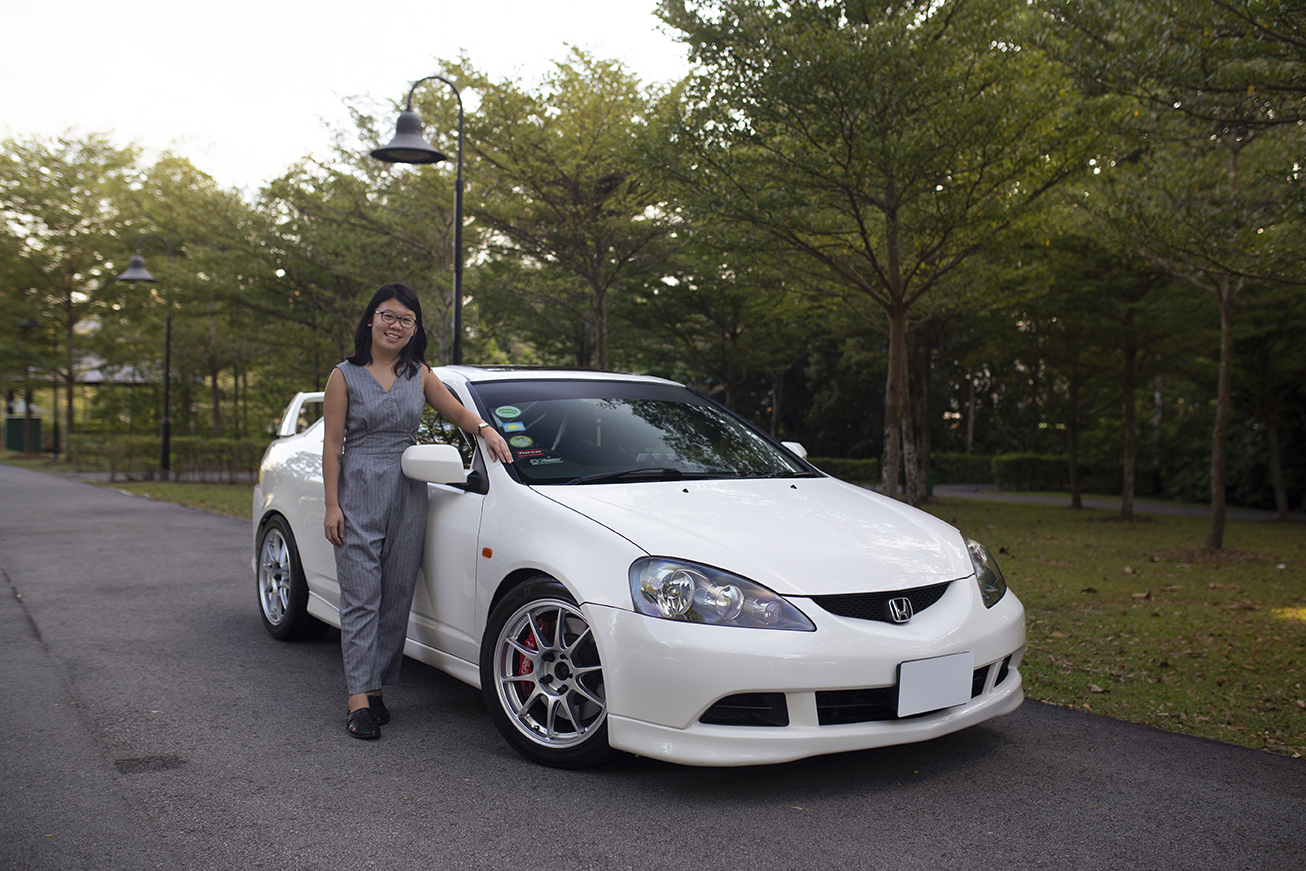 You've heard it before. "One of the front-wheel drive greats," people say, or even "The best handling front-wheel drive car of all time". High praise, really, for an unassuming little coupe.
It's little wonder that Honda thus chose the third-generation Integra platform to bear the second-ever 'Type R' badge after the legendary NSX Type R, with the introduction of the Integra Type R in 1995. Descriptive terms used on the original 'DC2' Integra Type R included 'stripped-out', 'basic', 'hardcore' and 'bare-essentials' – built for purists and enthusiasts that demanded nothing but complete accuracy during spirited driving.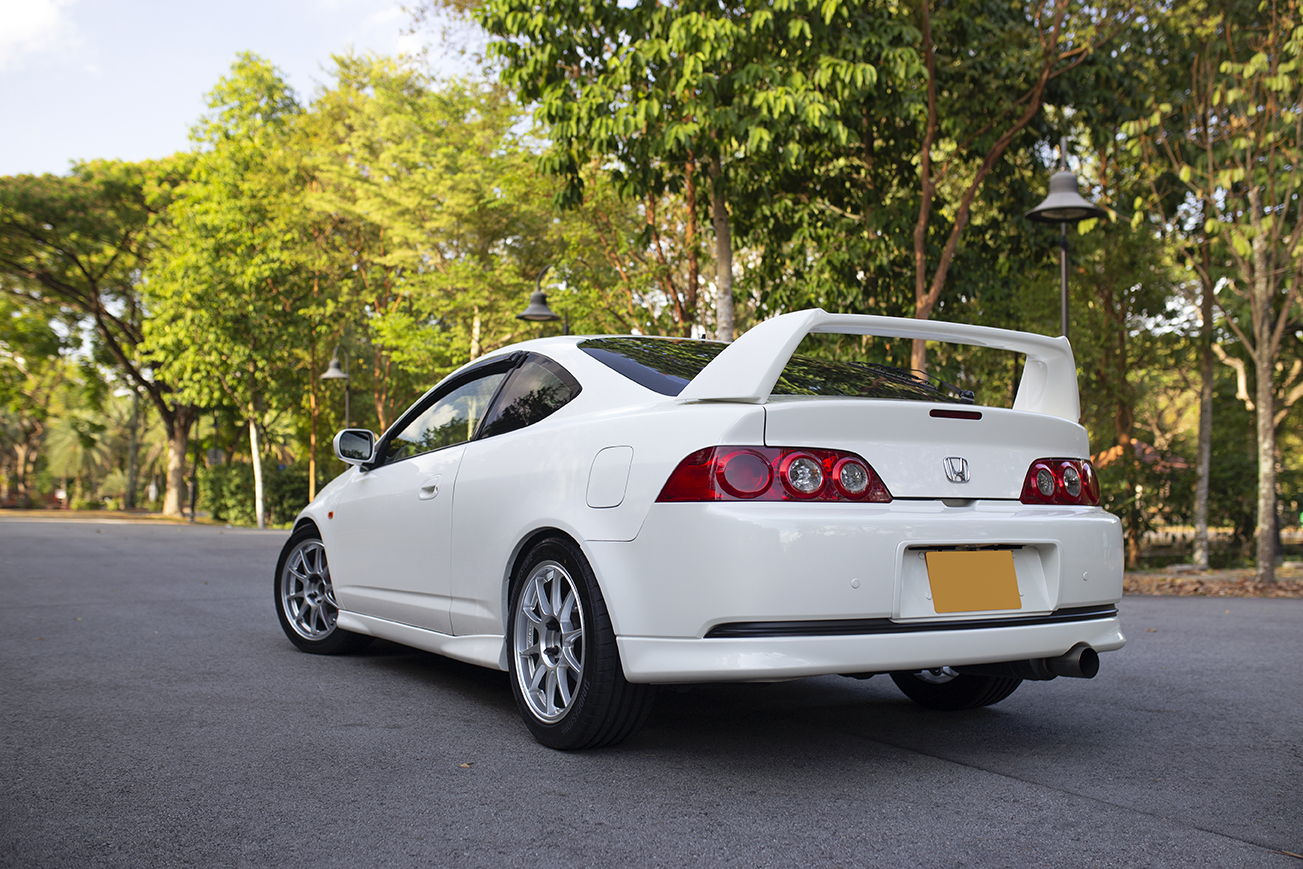 When the time came for Honda to release the fourth-generation 'DC5' Integra, it was difficult to stay out of the shadow of its predecessor. How would it ever be possible to improve on something excellent? In the end, it was decided that the newer Integra would be larger, more practical, and to a certain extent, more comfortable.
That's what led Jemaine, the owner of this Integra to pick this over its 4-door Honda stablemate, the Accord Euro R. Having a daily commute in peak-hour traffic steered her choice toward a car with an automatic transmission; and being an Integra, excellent handling was a given.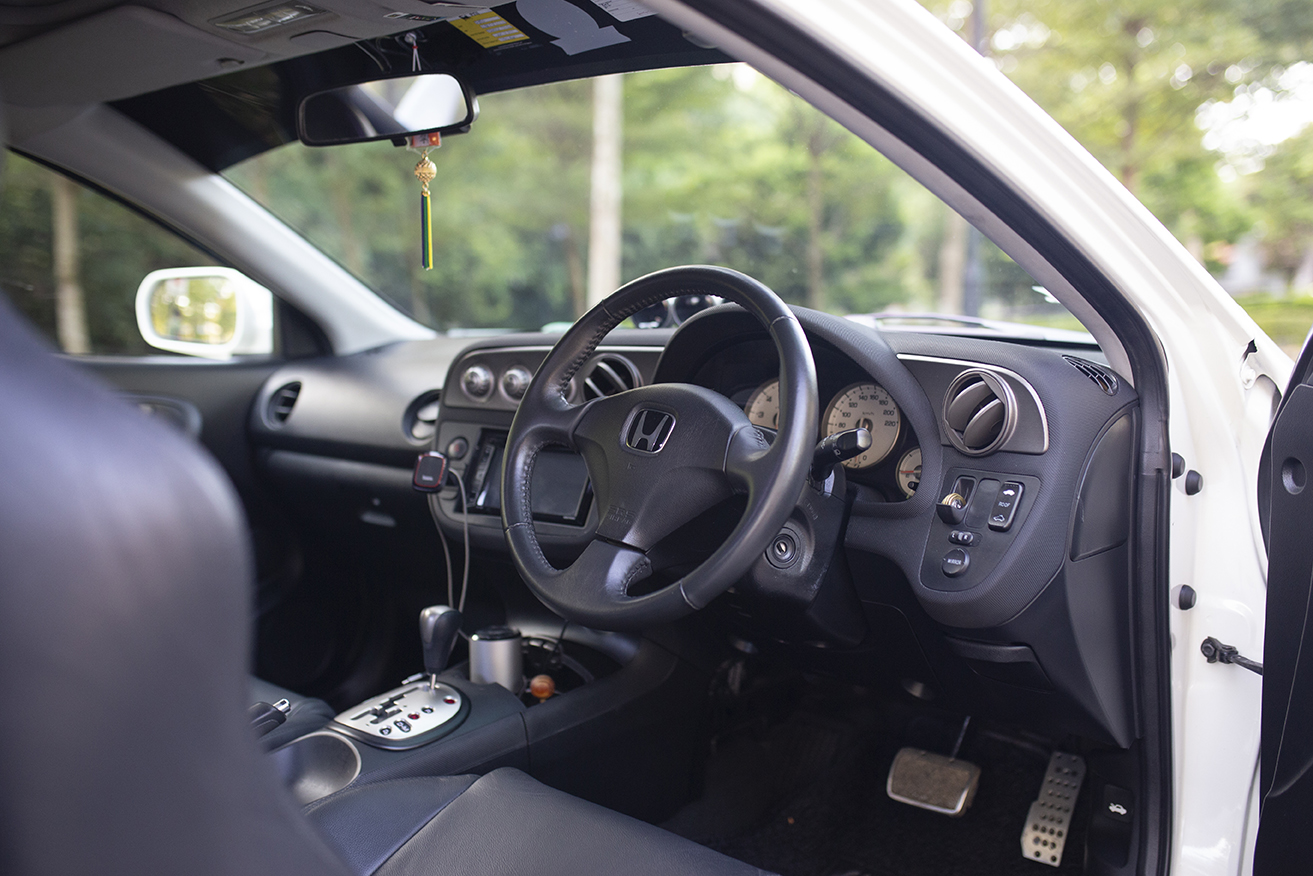 Jemaine's Honda Integra is a final-year GSR model produced in 2006 just before the Integra lineup was discontinued. Power comes courtesy of a 2.0-litre 'K20A3' engine – a slightly less spicy version of the Type R's engine with a lower compression ratio – mated to a 5-speed automatic transmission.