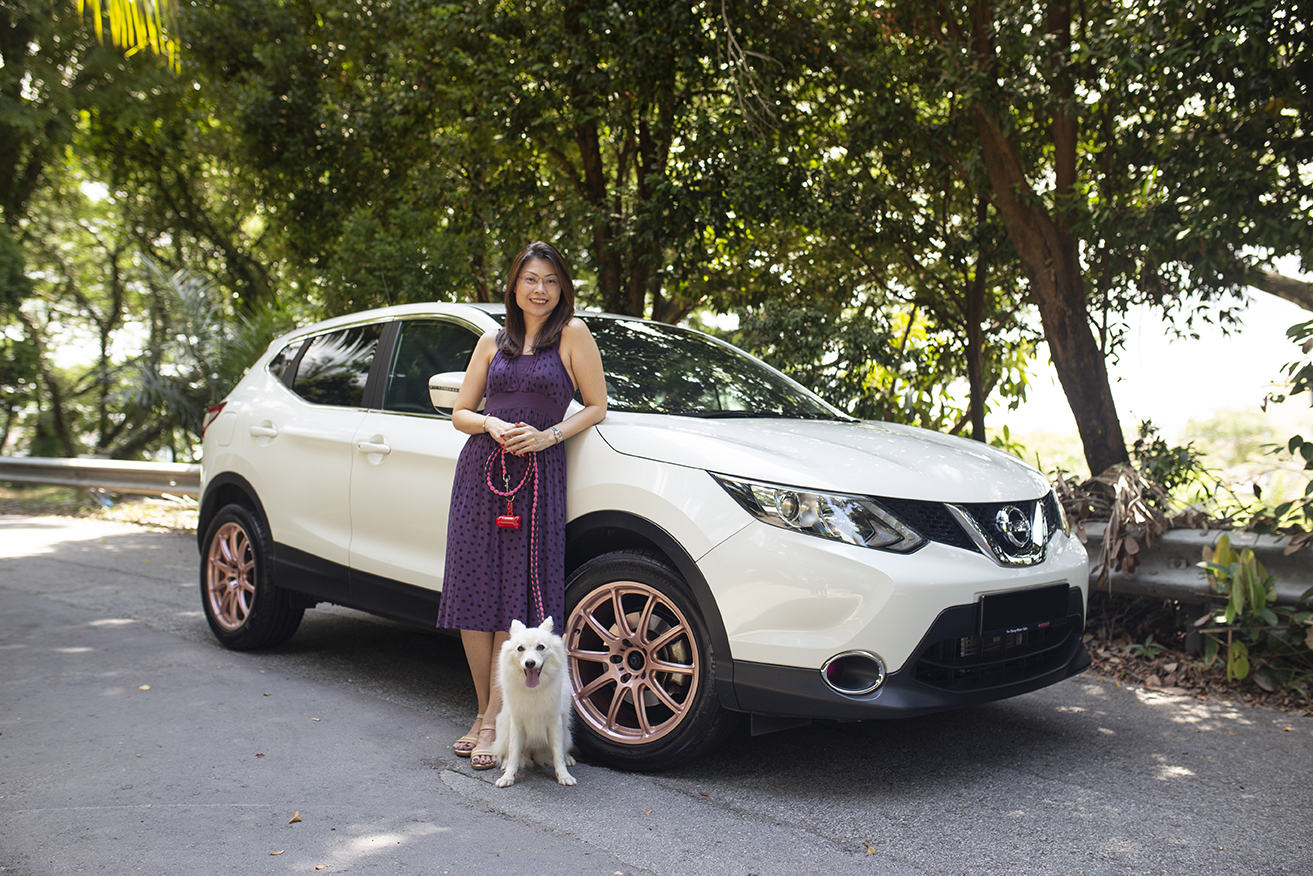 Take a glance at any street in Singapore, and it immediately becomes apparent that Singaporean drivers love their crossovers. Dig deeper into the data provided by Singapore's Land Transport Authority (LTA), and you'll find that SUVs were the second-most popular body style, making up nearly a quarter of all new car registrations year on year.
Why a crossover, you might ask? Perhaps it's the additional cabin space that a crossover affords, or it could also be due to the high seating position that allows one to look further ahead when stuck in traffic.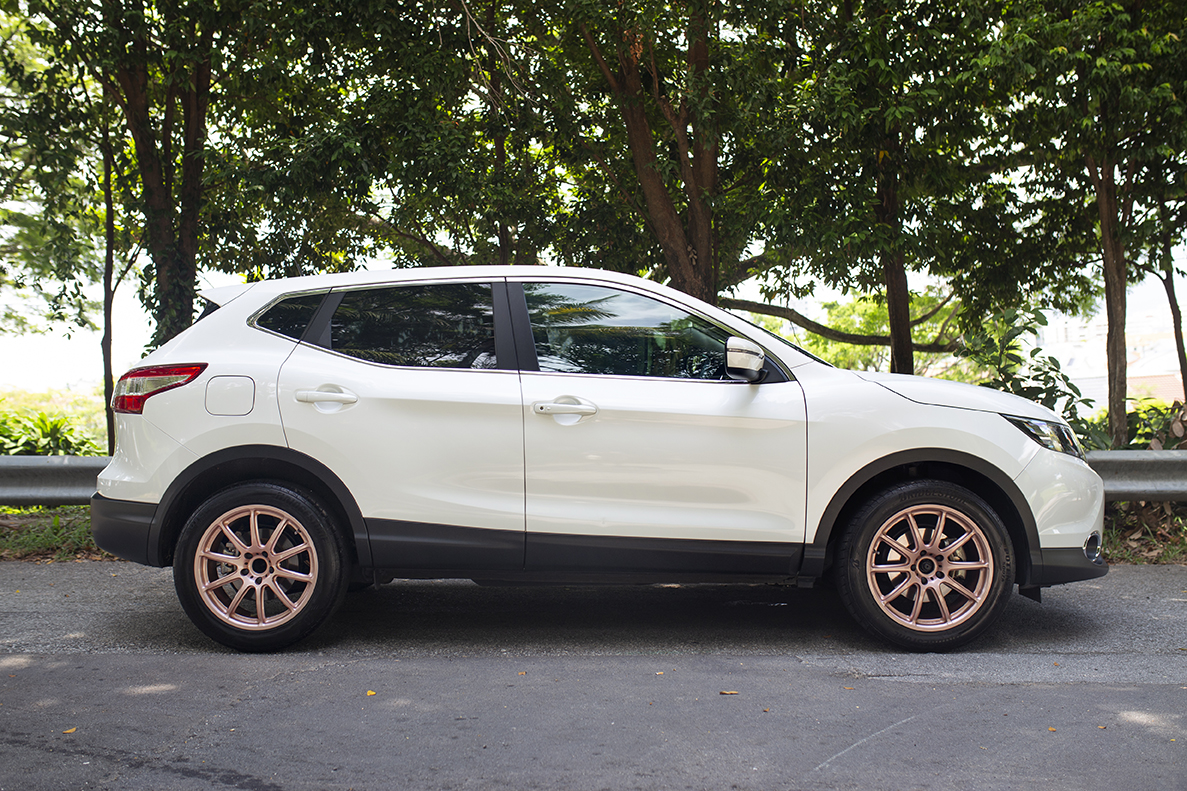 Whatever the reason, car manufacturers are well aware of this rising trend amongst car buyers, thus modifying their new car offerings accordingly. The rugged looks of most crossovers typically belie a softer, more road-biased drivetrain, which is perfectly suitable for most drivers in Singapore.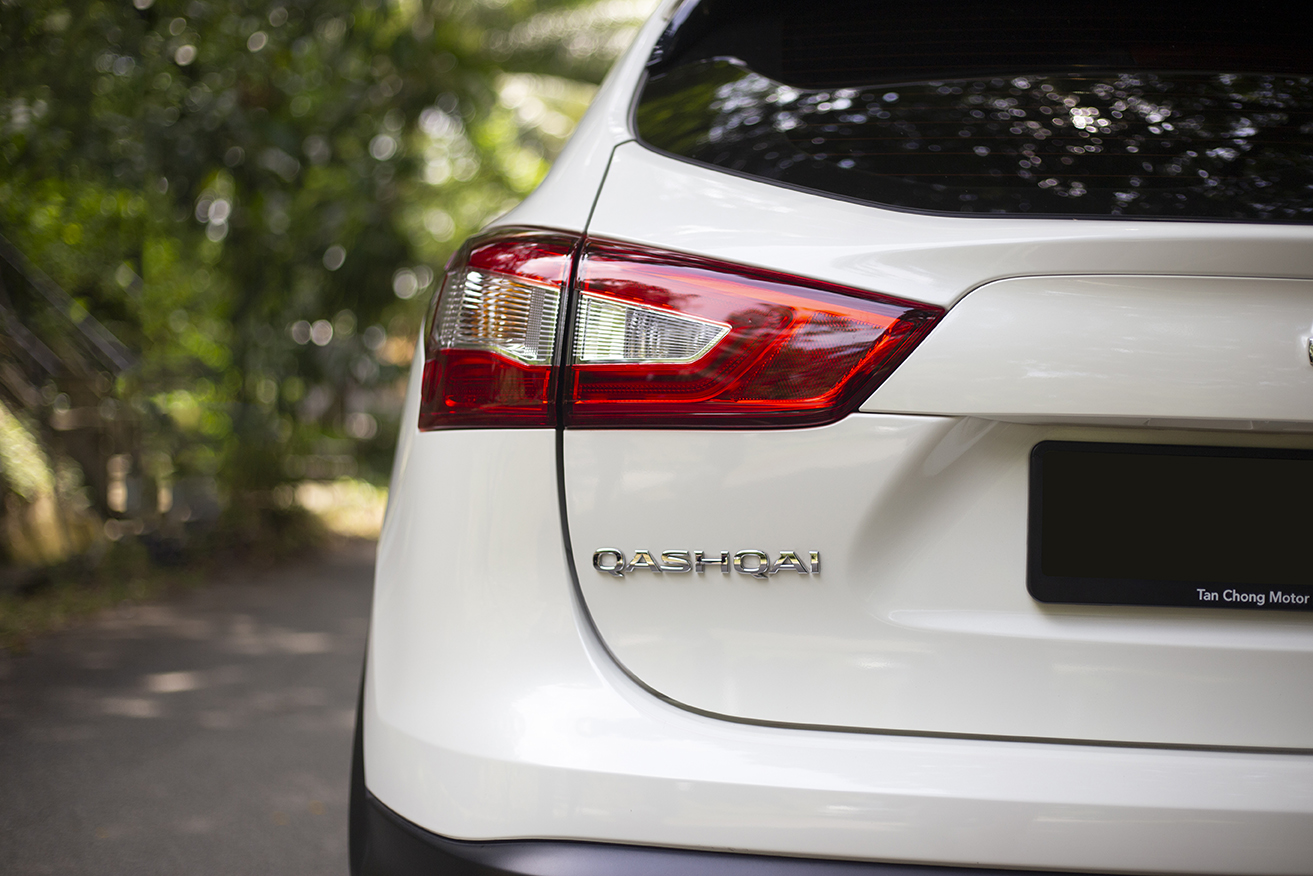 With our perfectly paved roads and well-lit streets, car buyers prefer car-like handling characteristics with a SUV-like appearance. This very concept was the exact idea Nissan had when designing the Qashqai over ten years ago, pioneering the crossover segment as the automotive industry and car-buying consumers know it today.
Based on a similar platform to the popular Nissan Sunny, it mixed the practicality and desirability of an SUV with the size, efficiency and dynamic performance of a compact hatchback, propelling it to be Nissan's bestseller just shortly after it was launched.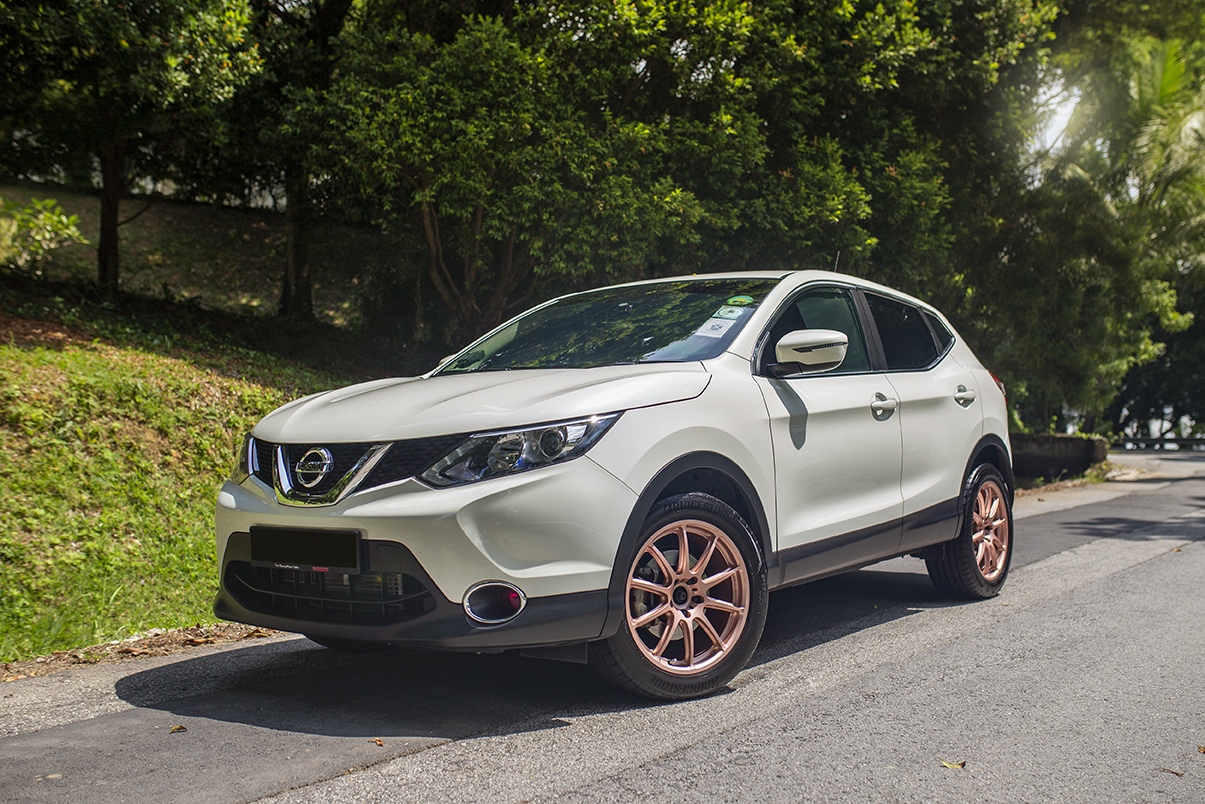 This Nissan Qashqai here belongs to Amy, a mother of two and a caregiver to Fluffy the Japanese Spitz. As a business owner, mother, and pet owner, Amy sought a car that could fit her family and all their belongings – yet be stylish and reliable.
Amy's Nissan Qashqai is the second generation of the Japanese automaker's best selling compact crossover, colloquially known as the 'J11' in reference to its chassis designation. The Qashqai is powered by a new 1.2-litre 'DIG-T' turbocharged engine designed to lower emissions, which is mated to a continuously variable transmission (CVT).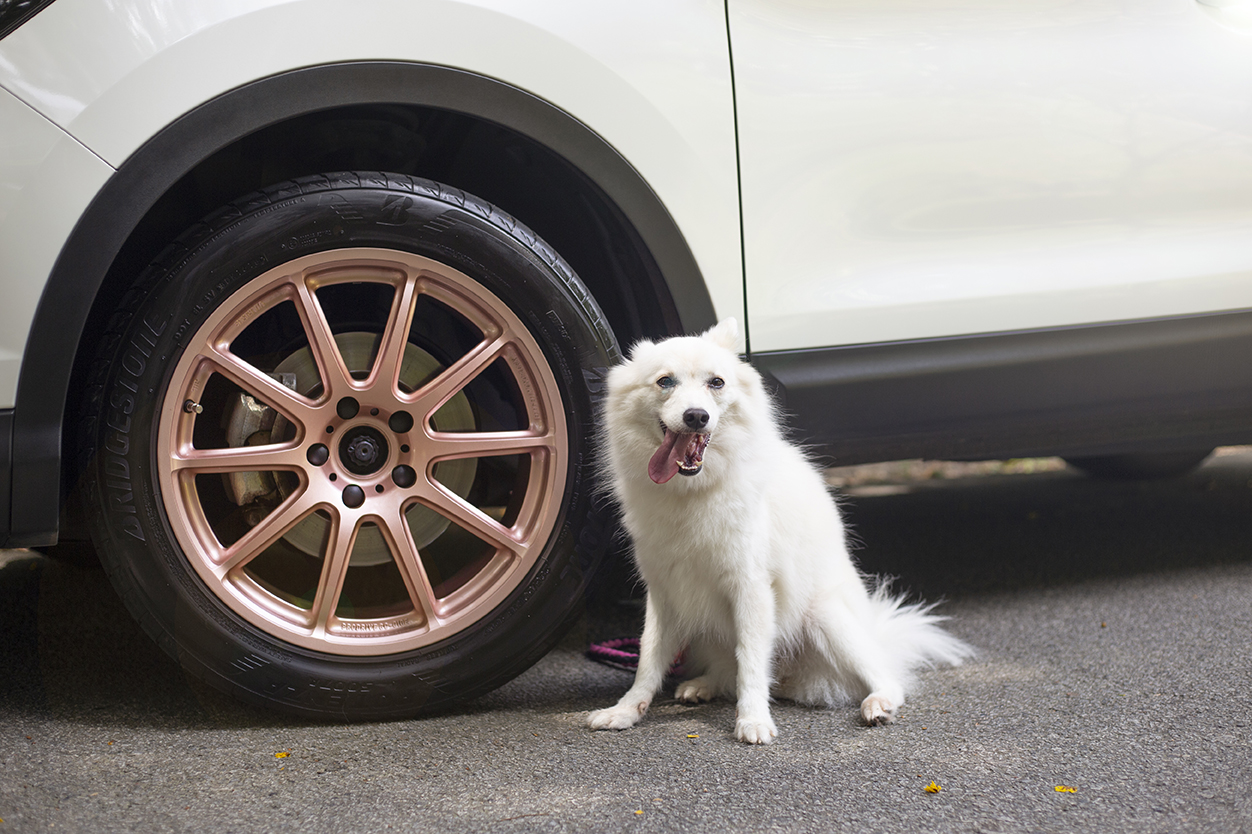 A firm believer that cars should be enjoyed in its original form, Amy has done only one modification to her car to personalise it. The original 17-inch wheels have been replaced with a set of wheels an inch larger – Prodrive GC-010Es refinished with a custom rose gold paintjob.