Amongst the local car enthusiast scene, there's a clear, two-camp split right down the middle.
Comprising the first camp are the purists; those that hold the strong belief that designers and engineers know best. When buying a used car, phrases like 'original equipment' and 'dealer maintained' are things they look out for. Everything needs to be approved by their car manufacturer, from bodywork, to wheels, and even to small items such as an air filter.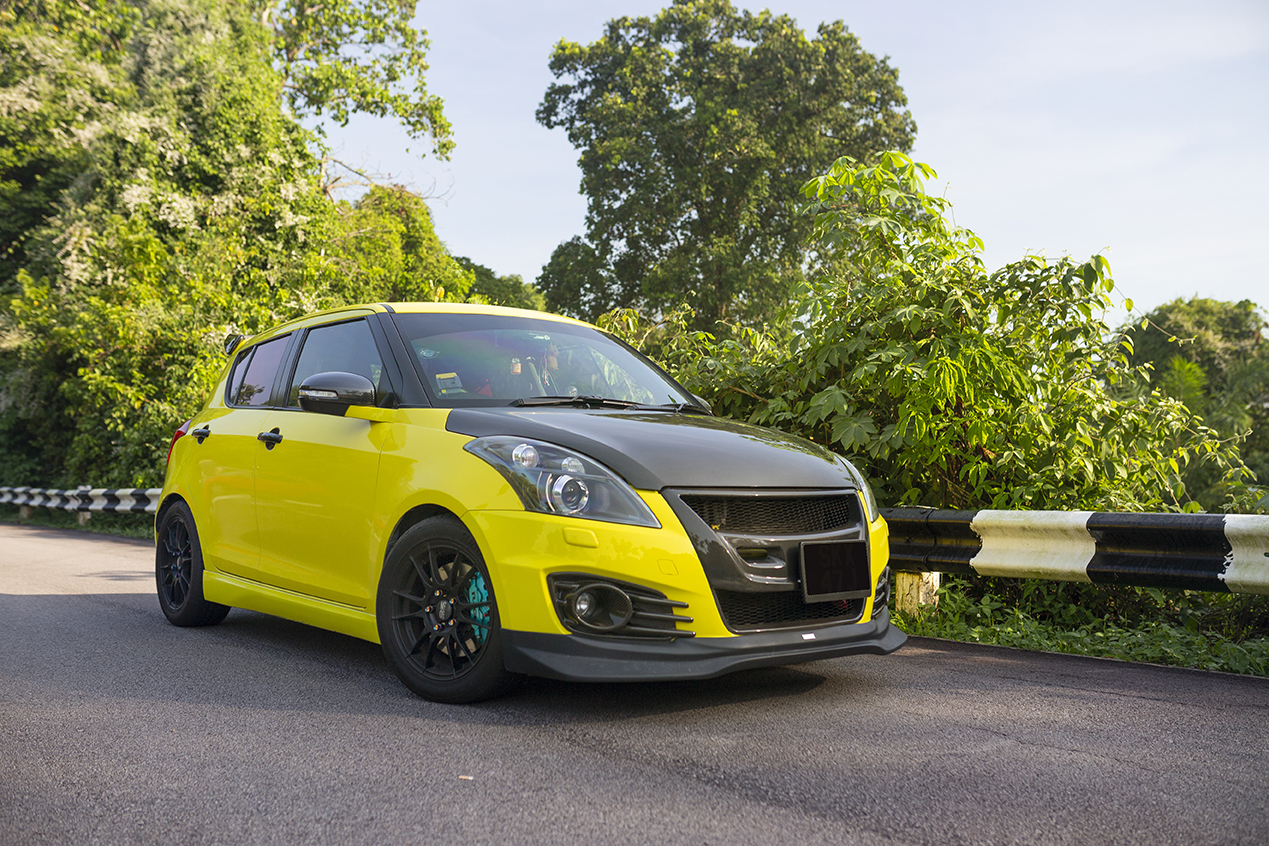 On the flipside, the second camp are the modification-mad; those that believe that anything and everything can be improved further. Body panels? Swap them out to carbon fibre units to save weight. Shock absorbers? Replace them with coil-over suspension for improved handling. The list goes on, but you get the gist.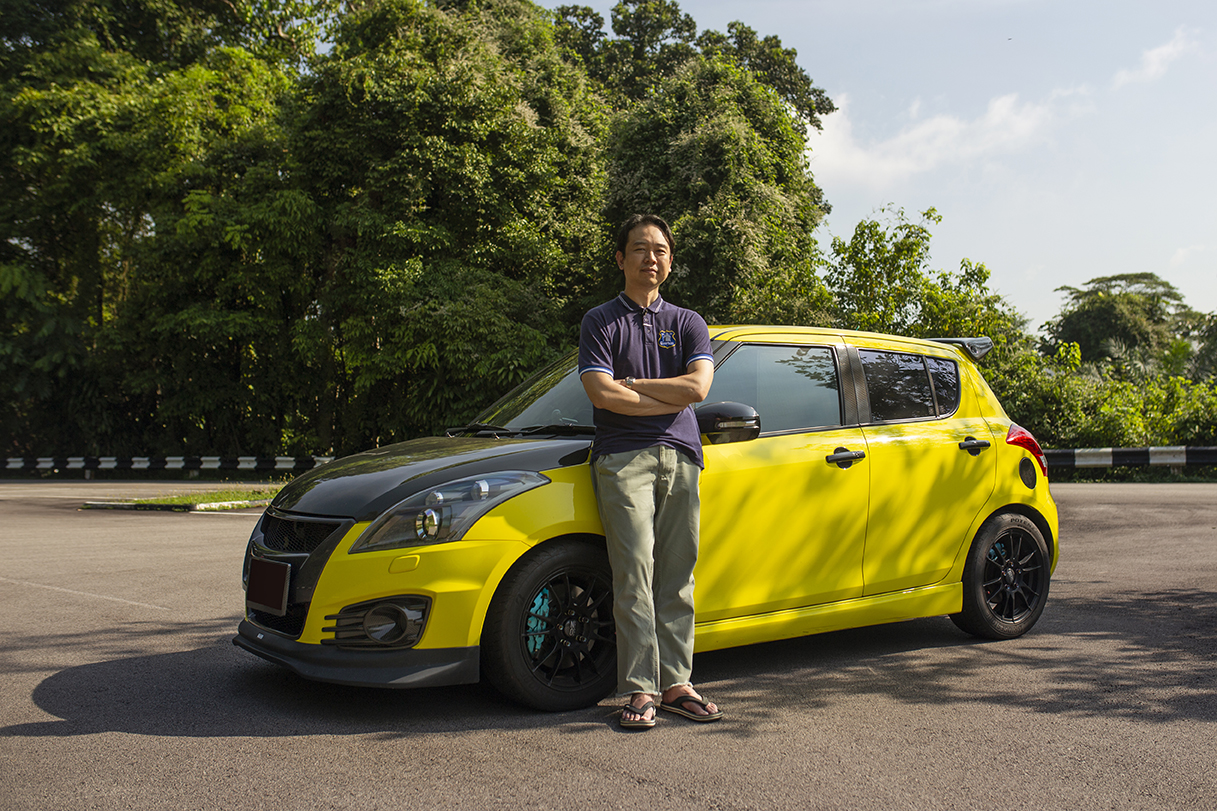 Gabriel, the owner of this second-generation Suzuki Swift Sport, falls firmly into the latter camp. With a lengthy modification list that spans the interior, exterior, and undercarriage of his car, Gabriel has one simple rationale behind it all – to make the car better than it was from the factory.
Gabriel's beloved Swift Sport is a second generation 'ZC32' model, with a 1.6-litre naturally-aspirated engine and 6-speed manual transmission. Although looking largely similar to the previous generation Swift Sport, it's got an uprated engine and new transmission. The high-compression engine gains 11bhp and 12Nm of torque, while the close-ratio transmission now has a 6th gear.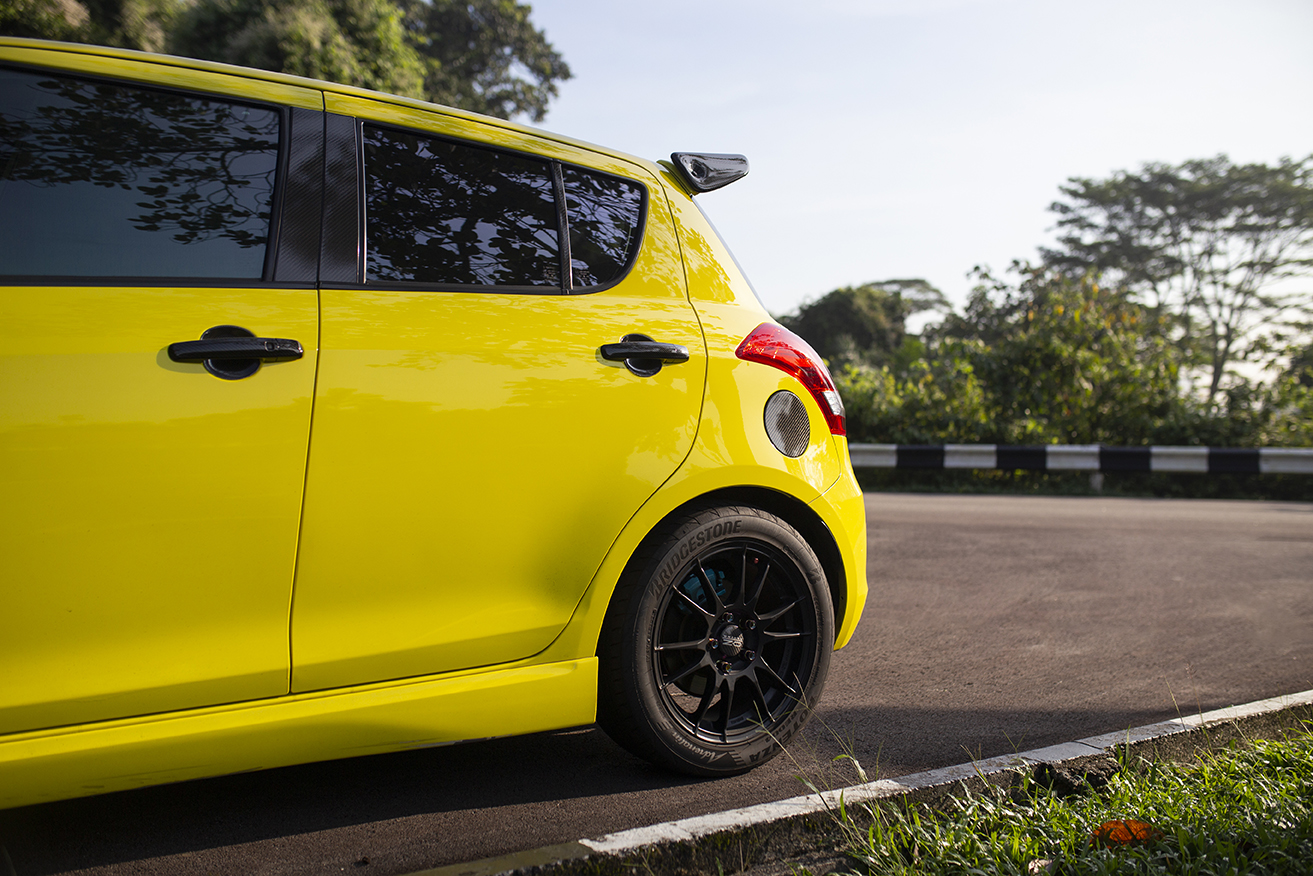 The Swift, as Gabriel admits, is a joy to drive, but he found it possessing some unlocked potential. Already known for being a great handling car, one of Gabriel's first modifications to the car was a new set of wheels and tyres.