In an ideal petrolhead world, we'd have a garage full of vehicles serving different purposes. A comfortable luxury sedan to commute in, a powerful sports car to enjoy on the weekends, a station wagon to ferry the family around in… and the list continues.
Amongst fellow petrolheads overseas, topics such as 'the perfect two-car garage' or 'weekend toys' frequently surface; topics that are virtually unheard of in our little red dot. Having the luxury of space allows them the best of both worlds – a practical car for daily driving, and a fun car for leisure or spirited driving.
The combination of land scarcity and a dense population have led to Singapore implementing its exorbitant vehicle tax structure. As much as this is necessary, it's made the environment anything but conducive for petrolheads to fulfil their passion. Due to these restrictions, cars like the Suzuki Swift Sport, Volkswagen Golf GTI, and Subaru WRX are in great demand, offering driving fun in a practical package.
In this edition of Owners' Rides, we feature Pravin and his perfect all-rounder sport sedan, fitted with street legal POTENZA RE-71RS circuit driving tyres. Initially, Pravin's plan was to upgrade his family's regular Honda Civic to one bearing Honda's famed red badge – the Civic Type R. But as luck would have it, research on his planned purchase revealed this instead, the Accord Euro R.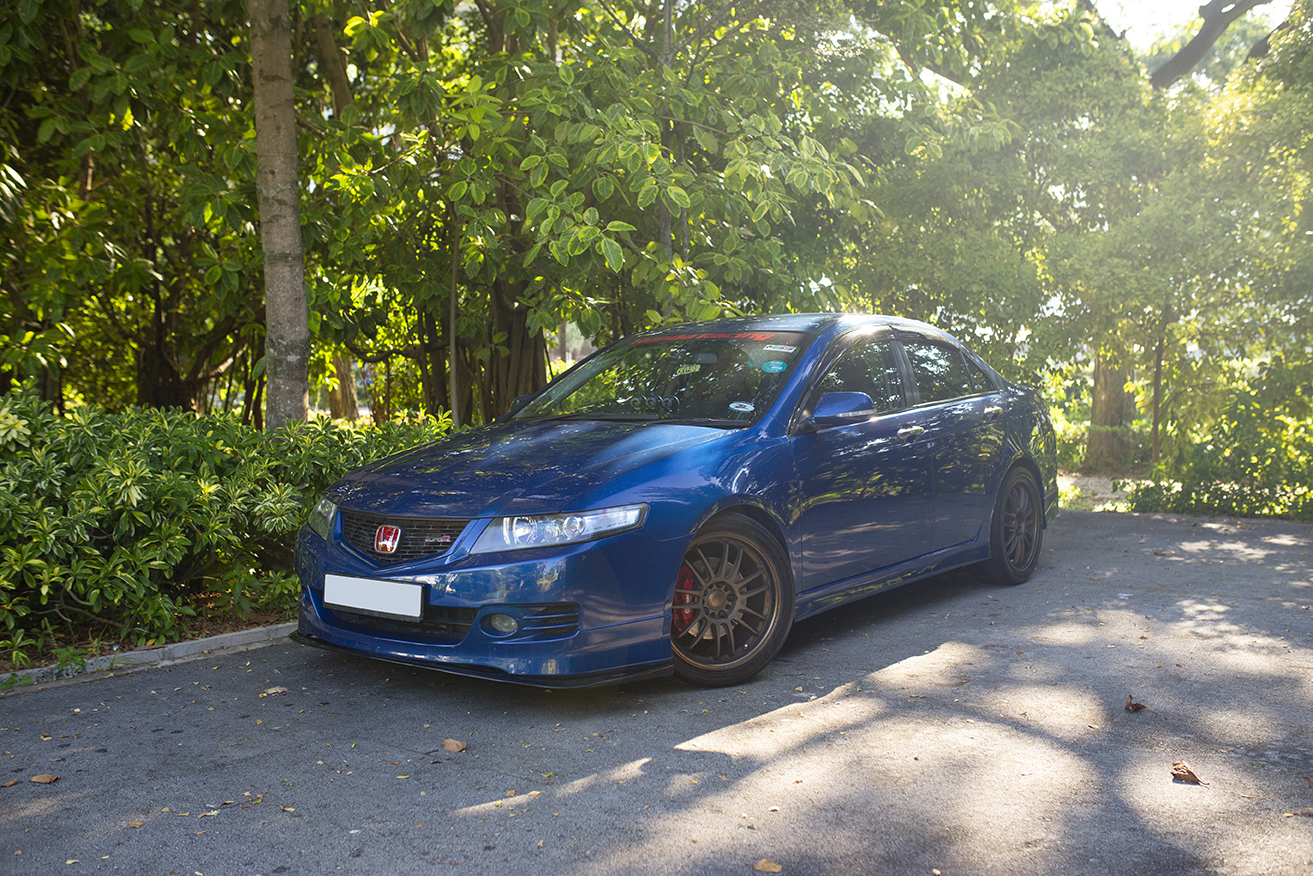 Designed as a more subtle, grown up version of the hardcore Civic Type R, the Accord Euro R appears visually similar to the regular Accord of the same era. To Honda anoraks, select clues identify it as something special – a honeycomb grille, twin exhaust tips, and 'Euro R' badging. Inside, a MOMO steering wheel, supportive Recaro seats, and all-red dials confirmed that this indeed was not your regular Accord.
Pravin's Honda Accord Euro R is a seventh-generation 'CL7' model. Fitted with a variant of the Civic Type R's 'K20A' engine, the high-revving 2.0-litre engine is mated to a 6-speed manual transmission with a limited-slip differential.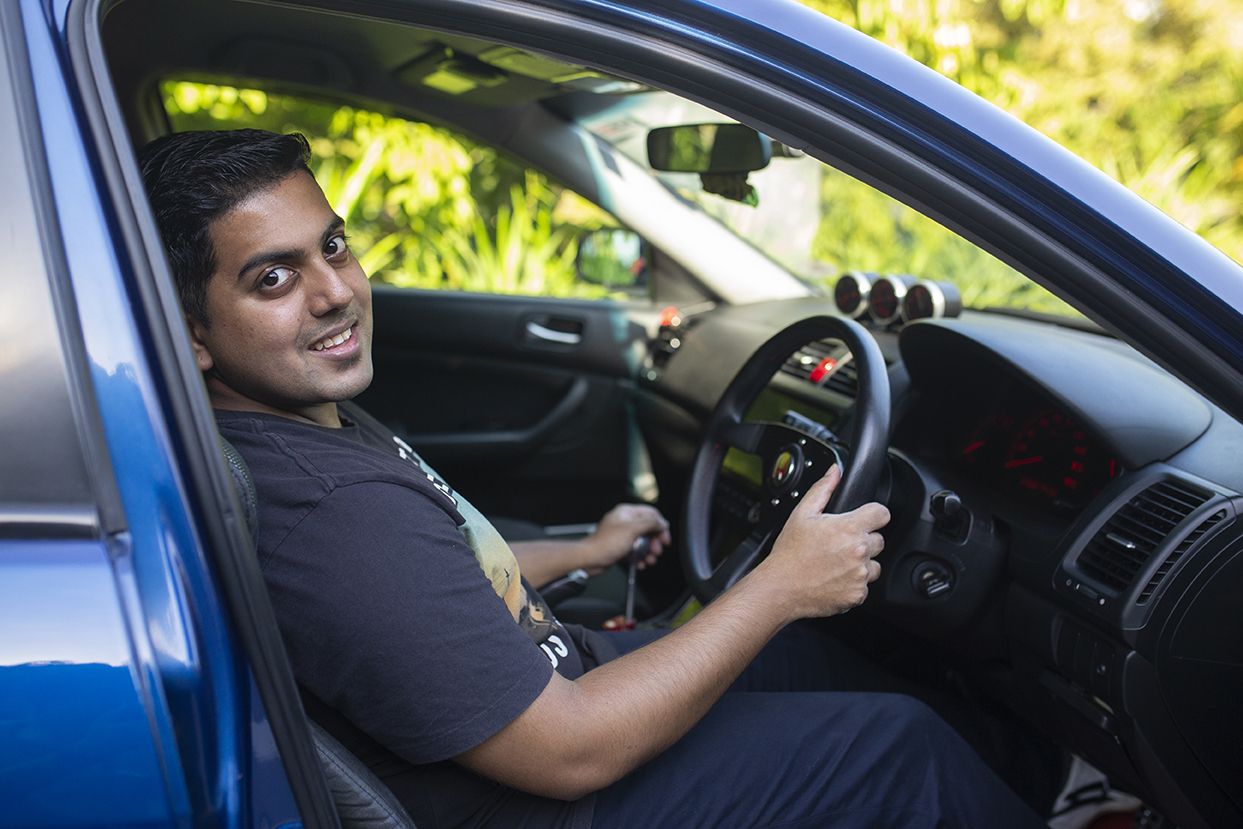 Since day one, Pravin's focus has always been on improving the handling of the Accord. There's no better way to start than to reduce the car's unsprung weight, generally understood as weight that isn't suspended on a car's suspension system. This includes the wheels, tyres, and hubs, and affects how hard suspension components need to work.